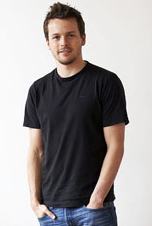 More Resources To Learn MetaStock
Hi there, my name is David Jenyns, and apart from being recognized across Australia (and other parts of the world!) as a leader in trading systems design, I'm also known as being an authority on MetaStock. I've delivered premium level MetaStock training and used the software extensively myself for many years.
In fact, I've even spent a fair amount of time over the past few years authoring and co-authoring various MetaStock training programs, as well as how best to use this software to get the most out of the instruments that you trade in.
If you need further training, please feel free to visit my trading channel on Youtube, where you'll find me discussing – in great detail – trading systems design and MetaStock.
If you are looking to invest in your trading education with more MetaStock training, or other products, have a look below.
---
MetaStock Programming Study Guide
Over the course of six months, I joined forces with another well known trader, Stuart Mcphee, to create the MetaStock training program which is seen as being the definitive training material for MetaStock worldwide.
Contained within the 230-pages we authored is true insider information about how to best use MetaStock to design your own formula that works best for you.
We don't speak in technical terms either. This is easy to understand, and most importantly, easy to implement.
Learn More…
---
MetaStock Formula Center
I've been trading for some time now, but in particular, over the past 5 years, I have been gathering, testing and refining some of the most profitable MetaStock formulas that are currently available.
I have seen returns between 10% to 200% annually using some of these formula's, and now I am sharing these formulas as part of my MetaStock Formula Center.
Learn More…
---
Free MetaStock Training Videos
Here is just a selection of some of the trading videos that you can find on my trading YouTube channel.